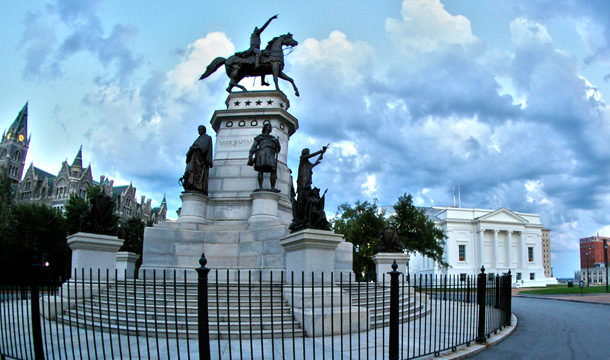 Welcome to the Virginia Criminal Sentencing Commission
The Virginia Criminal Sentencing Commission is a judicial branch agency established in accordance with § 17.1-800, et seq., of the Code of Virginia. The Virginia Criminal Sentencing Commission is comprised of 17 members who are appointed by the Chief Justice, the Governor, and the General Assembly. At least one member must be a victim of crime or a representative of a crime victims' organization.
The Commission is charged with developing, implementing, and administering felony sentencing guidelines used in circuit courts throughout the Commonwealth. The sentencing guidelines, which are discretionary, provide circuit court judges with a range of recommended sentencing options. Training and education are ongoing activities of the Commission. The Commission provides sentencing guidelines seminars throughout the year, as well as numerous publications and other materials. The agency conducts a variety of criminal justice research on such subjects as offender risk assessment, recidivism, and violations of probation. The Commission is also responsible for performing analyses to assess the fiscal impact of proposed criminal justice legislation.